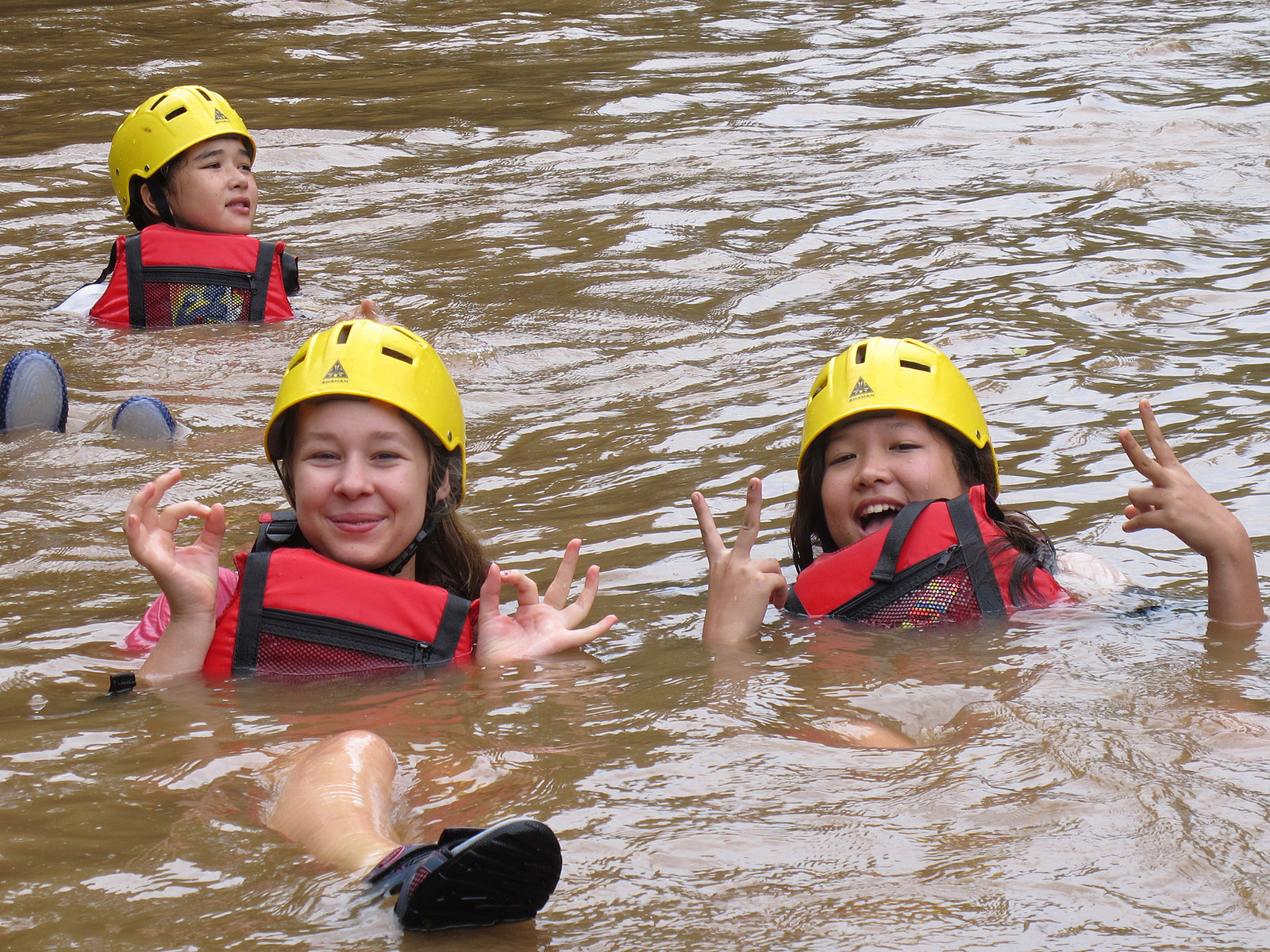 Dear All, Just a quick message to let you know what a great trip we had. I was so impressed with our kids, what a great bunch. The expedition was extremely well organised and a very high level of safety at all times. We were very happy to land back in SG with only a few scrapes on one or two kids! The Wild Planet gang are to be commended for their extraordinary care for each student (and us!). The entire trip was well thought out, starting with easier days and building up to the final two days of climbing and descents. It was a perfect combination of challenge but within a safe environment. Food was awesome and the accommodation comfortable. Thoroughly enjoyed the week away.

Thank you all for such a great experience for students and teachers alike. You all provided wonderful experiences and memories for Grade 6. We look forward to working with you again. ;) Thanks again,

Hello David, We would like to thank you and your super efficient team again on helping us run the program so successfully. The overall feedback from both the staff and students were very positive. Please thank the lovely ladies at the room lobby for us. They were so helpful and thoughtful throughout the entire time. And thank you again for moving things around for us when we requested you to. Please get ready the P5 Residential Program service agreement for Pla (our academic sourcing officer).

Dear Dave, I just wanted to say a huge thank you for your work with our BPS God Kayaking group in Ko Chang over the last few days. The kids had an absolute blast and have come back full of smiles and a thirst for more adventure on the water. I really enjoyed working with you and hope we get on the water again soon whether with the kids or for fun! Take care and have a great Christmas if I don't see you before :-)

Thanks David for your email follow-up and positive words about our students. I have not had time to scratch myself since returning from the Bangkok recon. with you. However, may I say a big Thank You to you, in particular, and Robin for the correspondence in the lead up to the camp. The students and staff had an outstanding camp and it reach all their expectations and goals. Your enthusiasm and expertise played a significant role in the success of this camp too. We would like to book the same camp dates Next year - end of November/December, our Term 2. Please confirm if this is possible? All in all, everyone returned happy,tired, excited to tell their stories and have a warm shower. Take care and see you next year.

I would just like to thank the Wild Planet team for a very successful weekend. The team of Reto, Ned, Ffion and Tim really was a great one both professionally and in terms of their relationships with students and staff alike. The Thai guides and support staff were also very much appreciated and did their best to let the kids get on with things despite their obvious frustration when groups took longer than they expected. We had some interesting challenges when it came to the weather but it was dealt with efficiently and with minimal risk to the students. I am very grateful to all of them and I would really appreciate it if you could pass on my thanks to them. Having said that, the staff and the kids had a fantastic and challenging time and I would not hesitate to do it all again..........